Functions & Catering
When we aren't running one of Wellingtons most iconic cafes, we're busy hosting functions. We do special occasions, gigs, birthdays, launches, dinners, any excuse for a party!
Maximum number we can accommodate is 140 people.
If you're keen to hire our Wellington space, get in touch with us. We love a good shindig & know how to make your next event a success.
The basics:
Pax: 140 people
Event Hours: 4.00pm onwards*
Liquor licence from 8.00am – 11.59pm
Event menu available
Enquire now
Go to Catering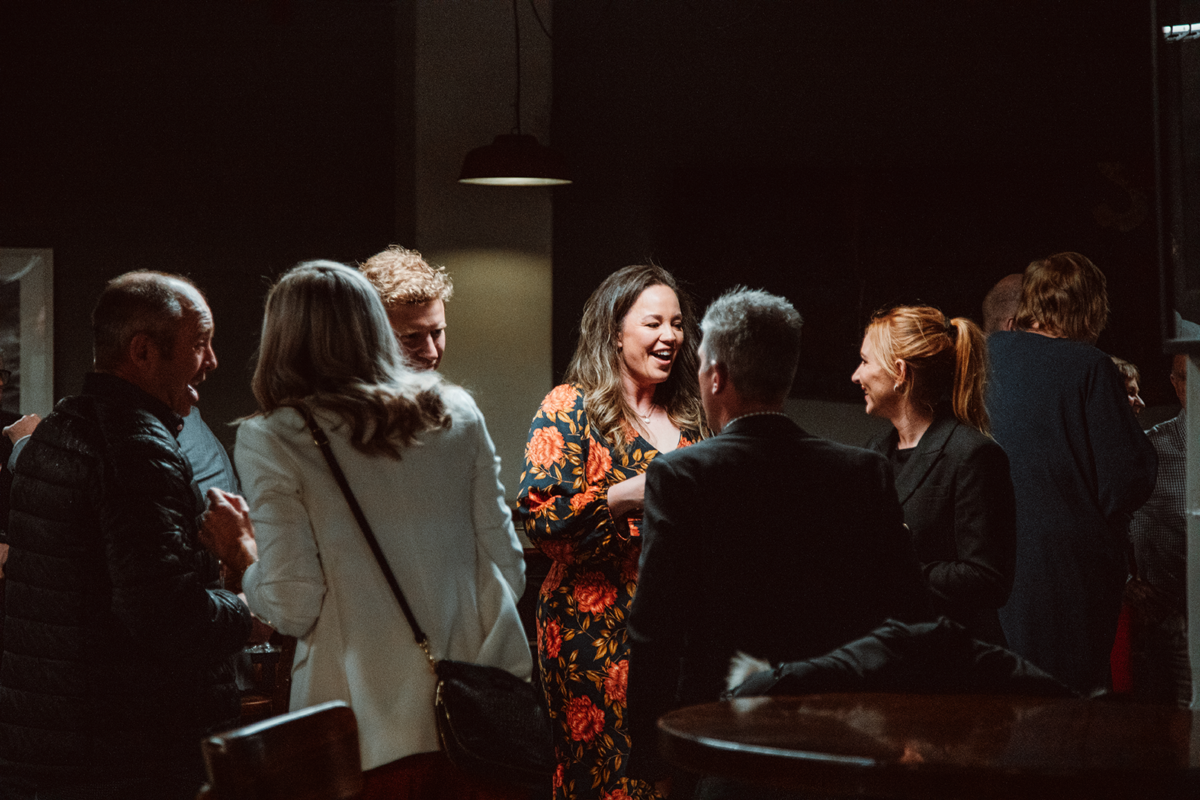 The space
Have L'affare's iconic College Street cafe all to yourself. Hold your next event in a unique and interesting location, perfectly set up to accommodate your hosting needs. An event held here will be one to remember. We'll require a deposit to secure your space, but we're reasonable and it'll be refundable for a fixed period before your event.
Liquor
Our liquor licence is from 8.00am till 12.00am. We have access to a large selection of wines & beers via our supplier networks. We can work together to source your wine of choice. We partner with several local breweries & can arrange an exceptional selection of beers for your group, including beer on tap. If you're looking for something else to drink, then chat to our cafe manager.
Hours
We are open to the public everyday until 4.00pm, but we are all yours any time after this. However, a day rate can also be negotiated.
AV/Media
We can accommodate almost any audiovisual set-up in the space, so whether it be DJ, karaoke, live band, or multi-media presentation you are free to arrange any entertainment that suits our place. We partner with AVS to deliver the best A/V solutions for your event.
Sample Menu
We have an extensive & delicious functions menu. We can work with you to create the perfect menu for your event. Customised platters are also available.
Fish
– Lime & coconut crusted prawn cutlets
– House cured salmon on blini, dill crème fraiche
– White fish ceviche
Meat
– Pepper crusted roast beef, Yorkshire puddings, horseradish cream
– Crispy fried pork belly, homemade Bourbon BBQ sauce
– Coffee fried chicken bites, buffalo sauce, ranch
– Chicken liver crostini with port jelly
Vegetarian
– Truffled mushroom & fetta Arancini
– Haloumi fries, sesame dressing
– Miso marinated charred vegetable
– Fried Tofu, smoked mushroom sauce, pickled cucumber
All items are $5 each or $4.50 if you order more than 50 of the same item.
All items subject to availability.
Catering
Choose L'affare catering for your next event.
With a love of coffee, impeccable food, friendly, efficient service & over 30 years' experience serving Wellingtonians, we'd love to help for your next business meeting, morning tea or even an office lunch shout. Whatever it is, we've got your covered*.
• Black & white coffee
• Scones & muffins
• Cakes & slices
• Sandwiches & salads
*minimum spend $50. Pick up available or let L'affare come to you (for orders over $500)
Enquire now
Return to Functions